VR has been a buzz-word in the architecture industry for many years now. Everyone wants it, but no-one really knows how to use it! How do you package and sell it?

At present there are two distinct types of Virtual Real
ity; 360 panoramic (fixed point-full rotation) and fully immersive (sensors
and the ability to walk, crawl, jump).
360 panoramic VR
360 panoramas are a very simple version of virtual reality, but also the most easily widespread. Anyone with a web-browser, smart phone or cheaper VR headset can experience your project.

The VR example below was created for a new hospital building called H-Huset in Örebro. I created a QR code so visitors to the hospital's exhibition could experience the new building on site. The client added the VR tour to the hospital's website. Just think... if you promoted and shared heavily, you could have hundreds or thousands of visitors. There's your value!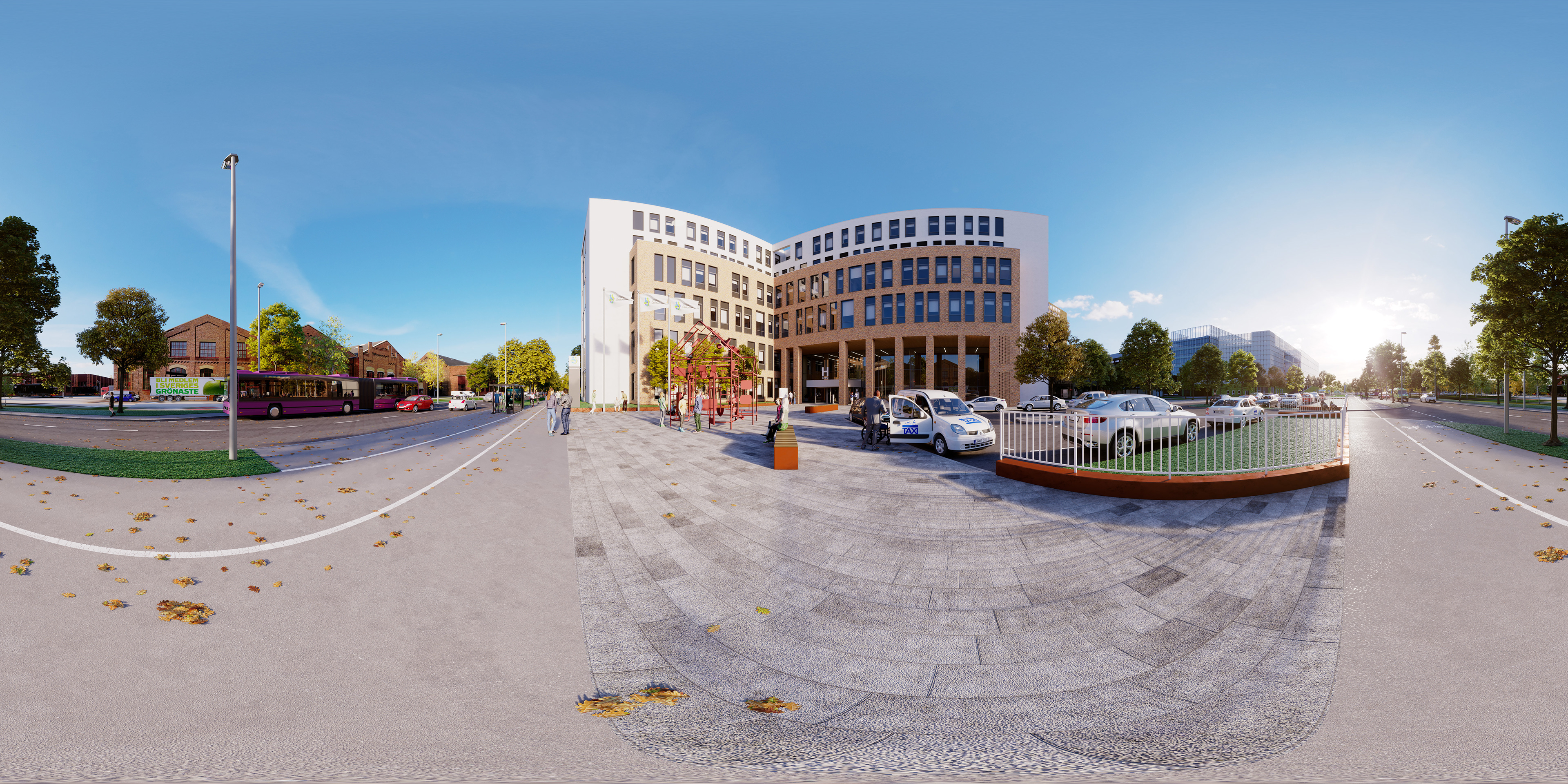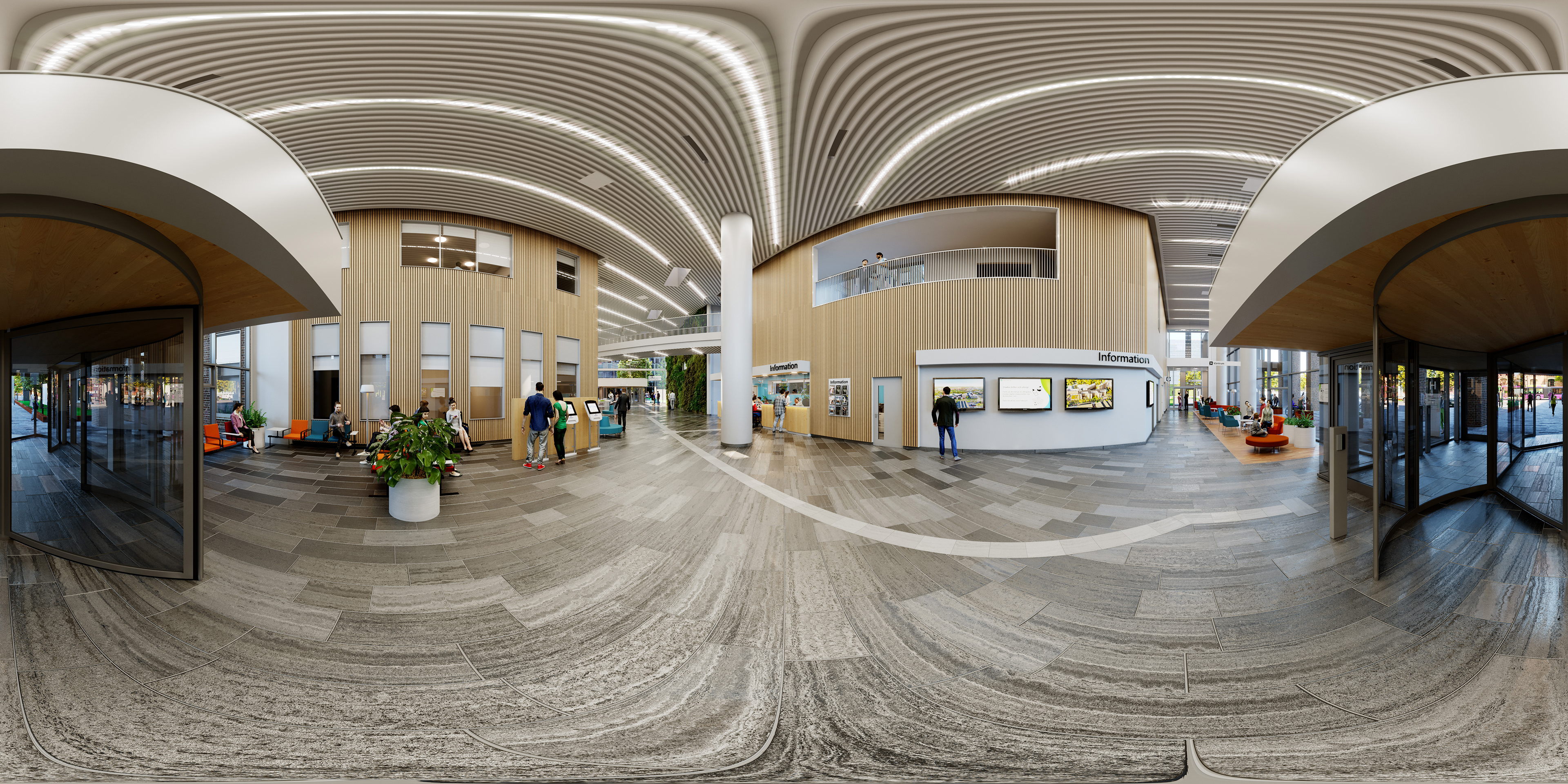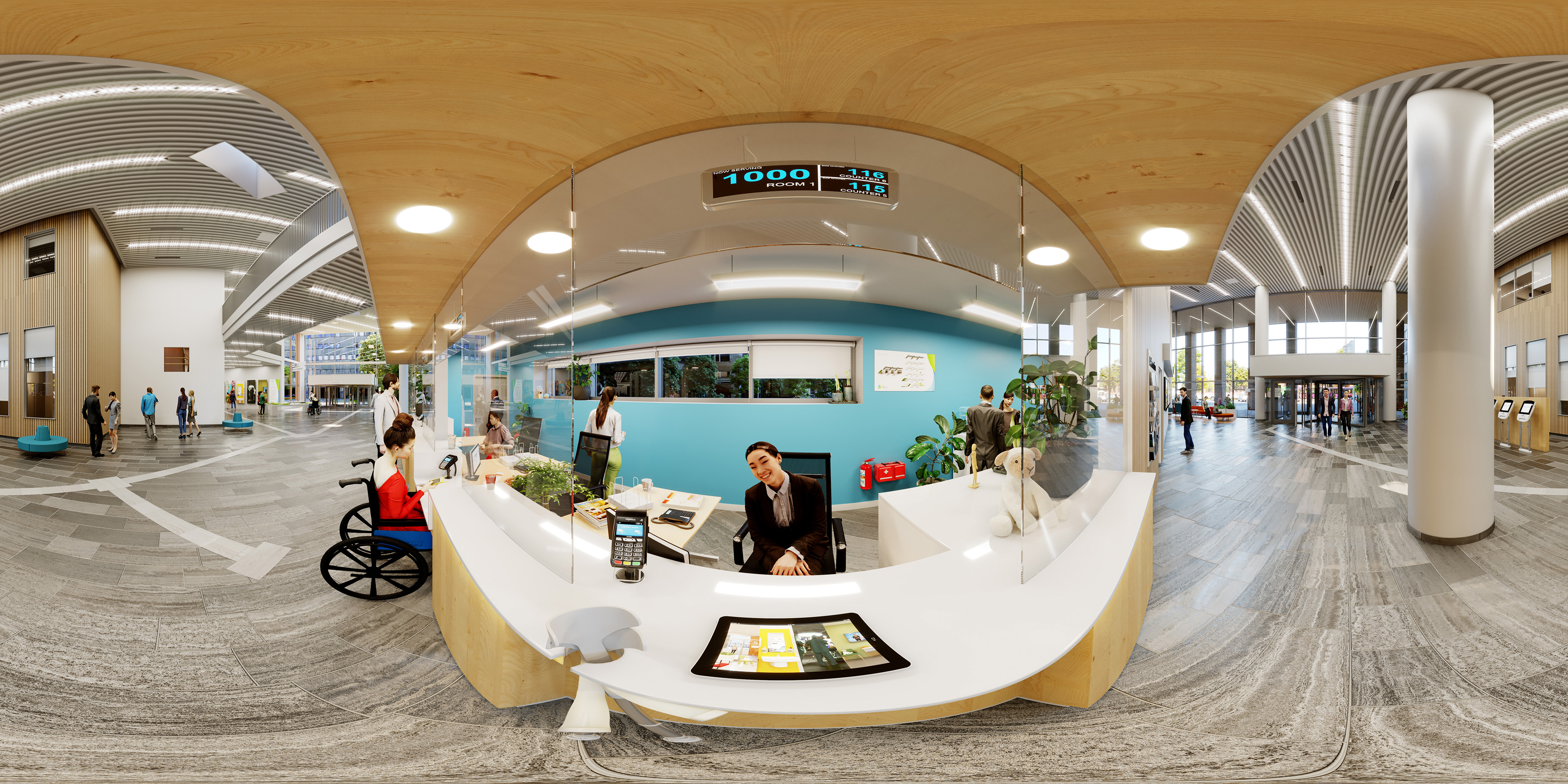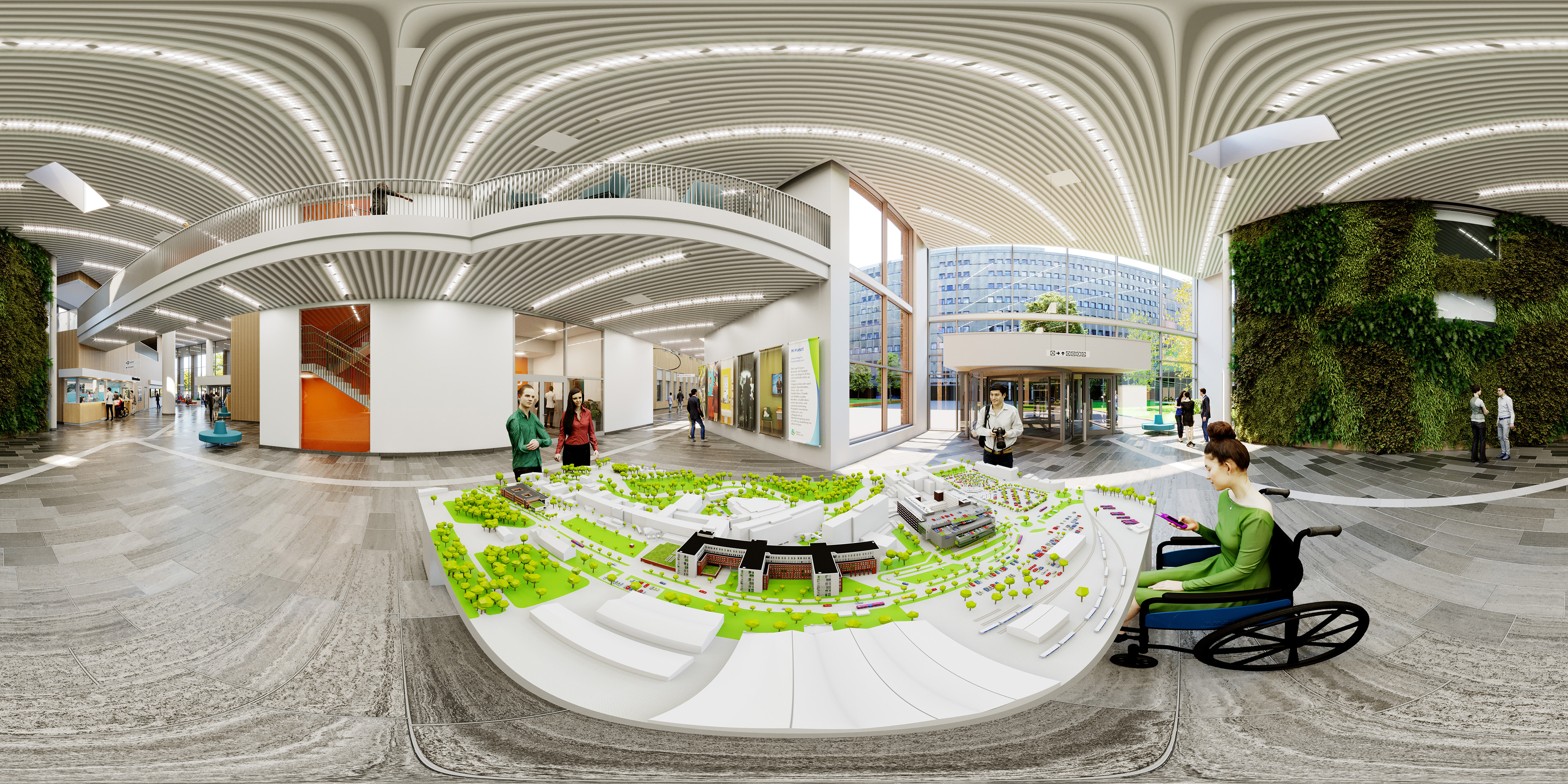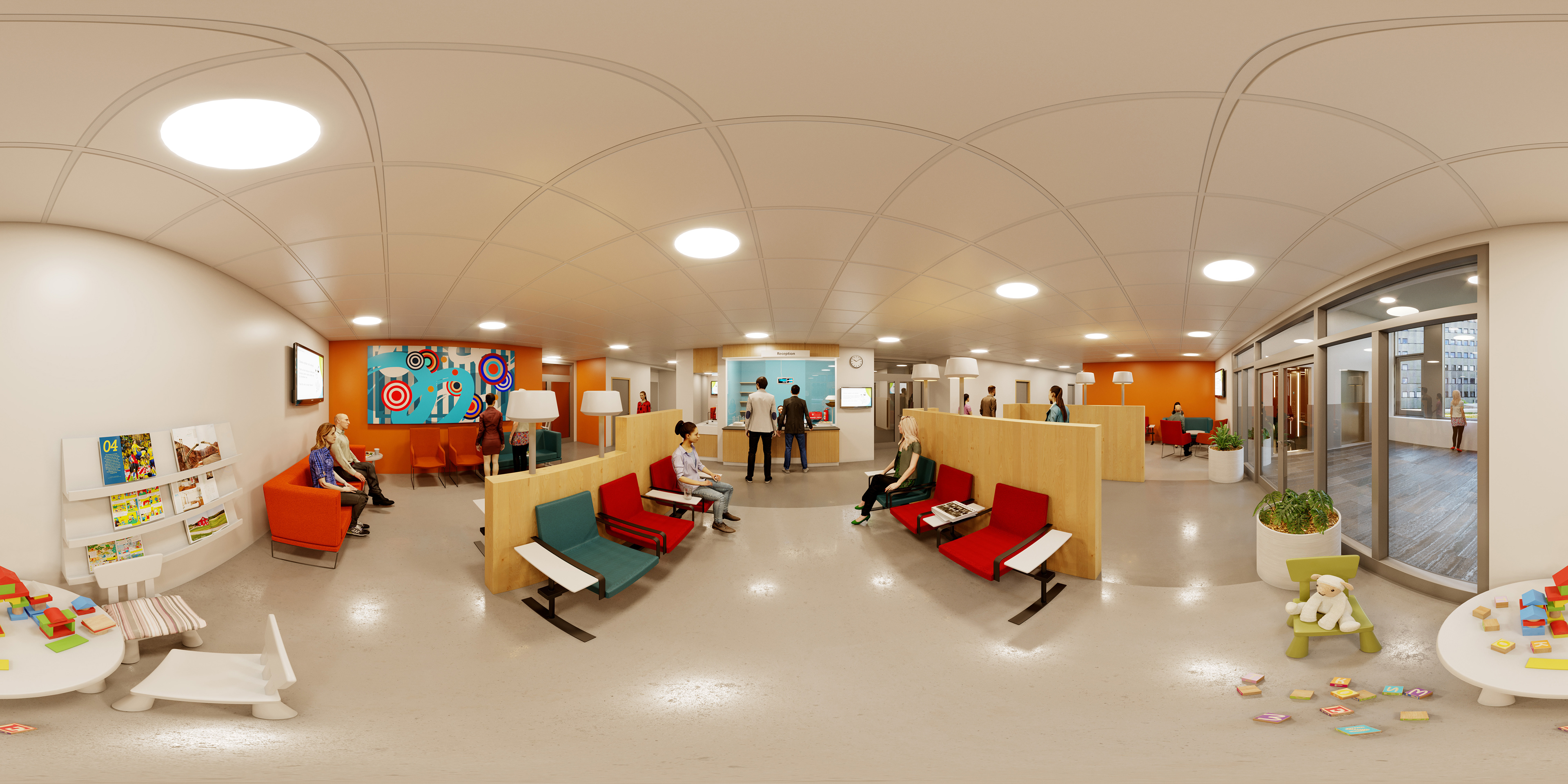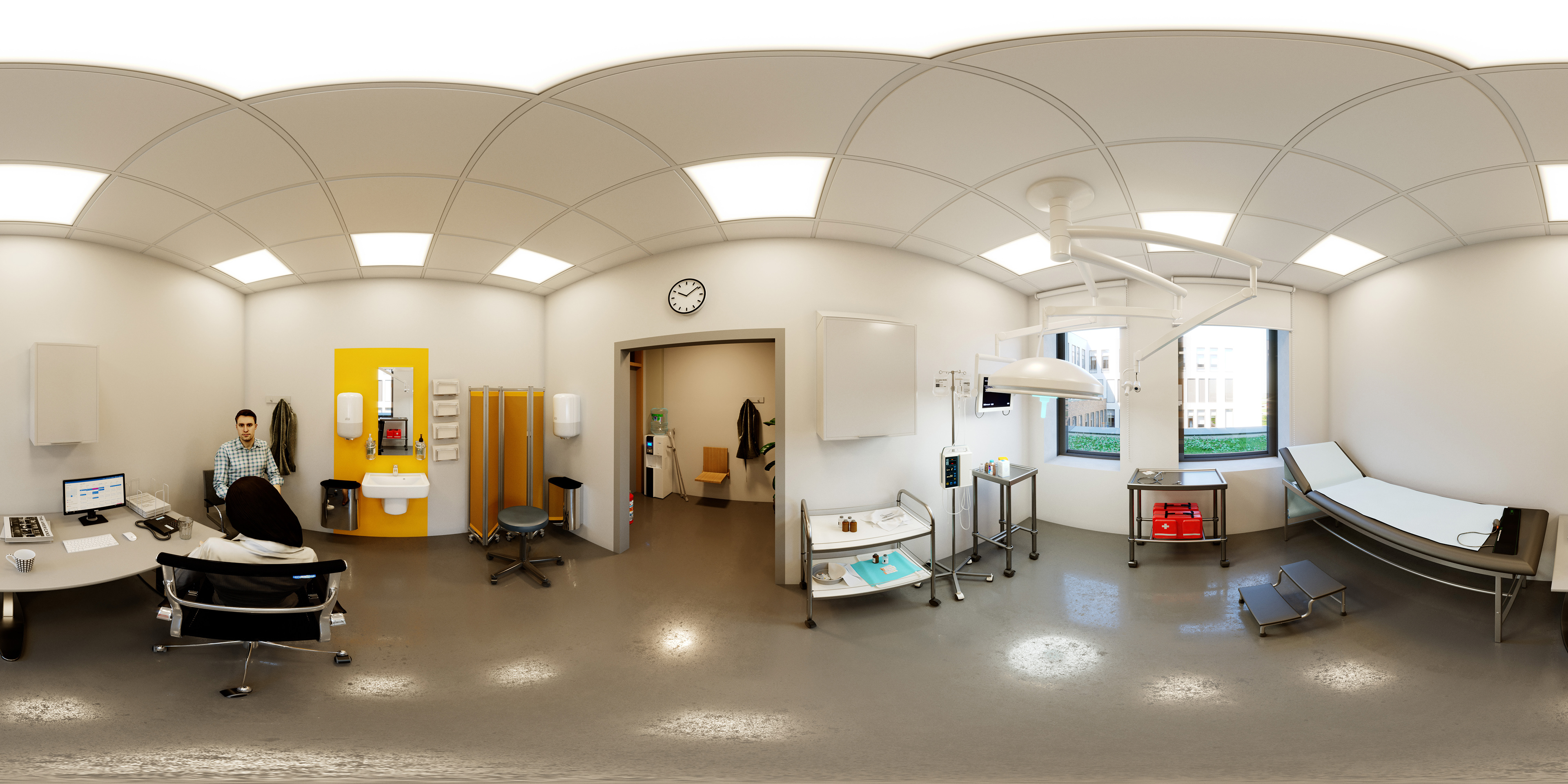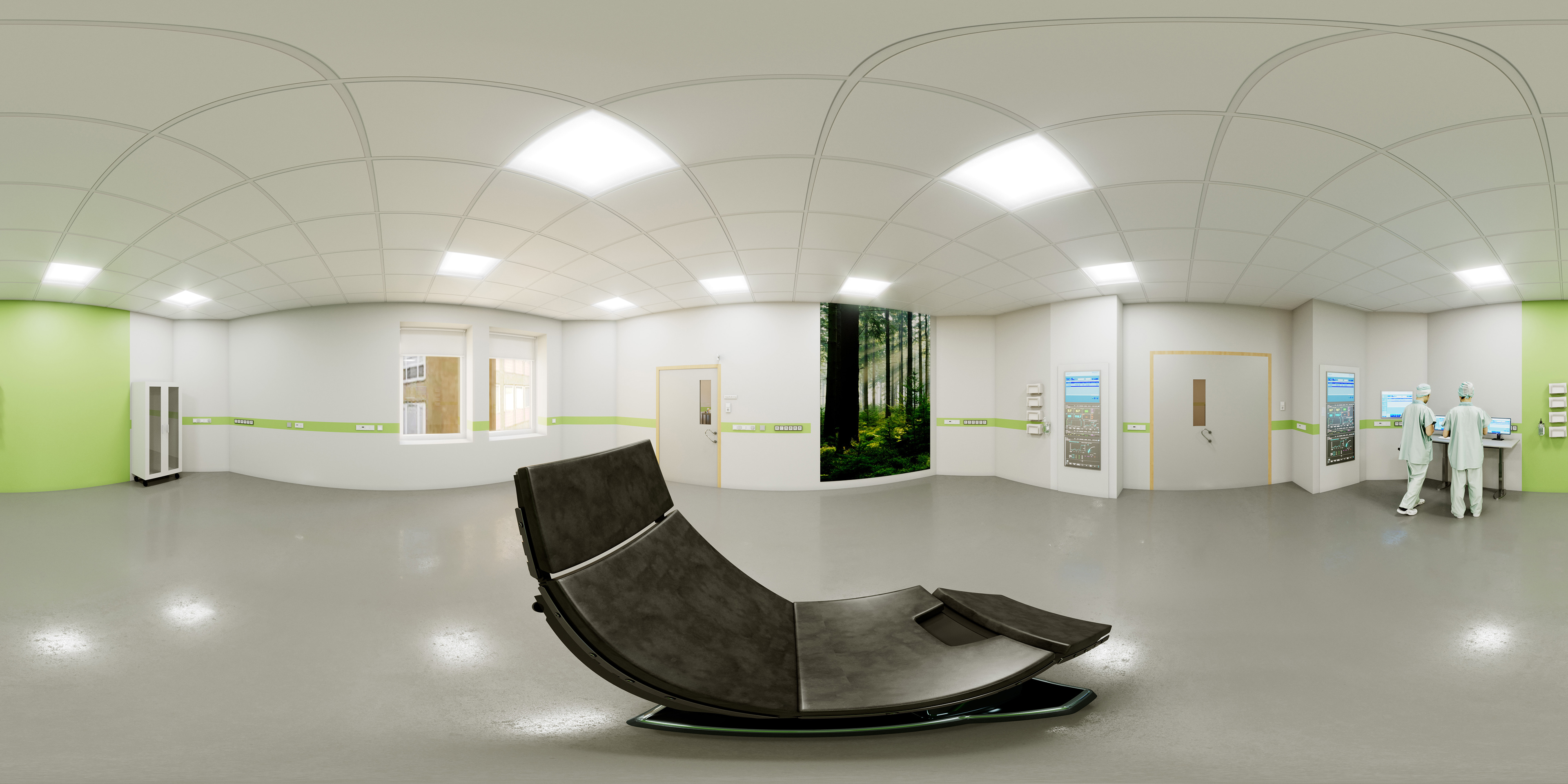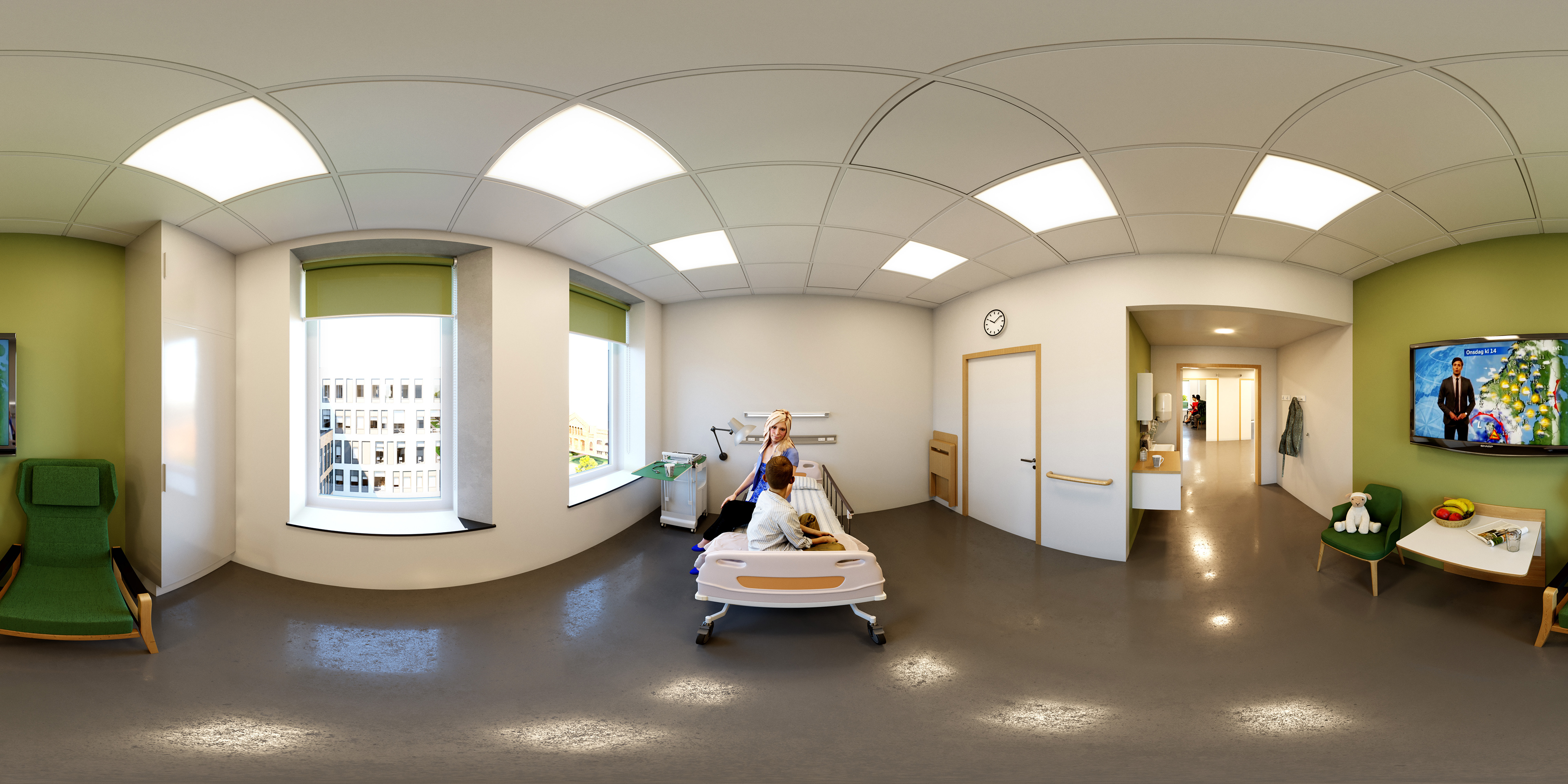 Region Örebro also created the film below to promote the exhibition. As well as showing the 360VR, they played on repeat both of my animations and large format prints of my images.
Read more about the project...
Fully immersive VR

Fully immersive virtual reality can give the user the full degree of movement. I have seen people crawling around on the floor! It allows for interaction. Opening doors, moving chairs, painting or notetaking. You can change the time of day, become a giant, change the building finishes. It is very powerful but also can be very development heavy and hardware reliant.
I have setup this type of VR at Sweco utilising a plugin for Revit called Enscape. The beauty of this plugin is that you can very quickly experience your Revit model in realtime. We had architects using it to check their models for faults and to experience their designs. I have seen sollaboration where one architect is in VR, while another sits with Revit running on a laptop. The first architect describes what needs fixing and the second fixes it there and then! Clients also loved using the VR setup. It made a fanastic workshop area where togetehr the team could experience the project and the architects could get more useful feeback from a better informed client.